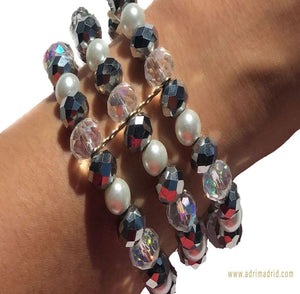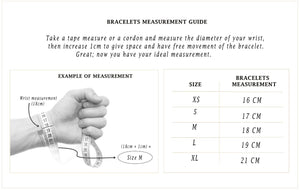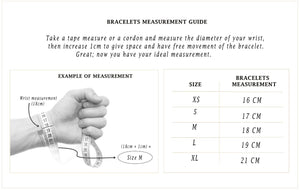 Nube
 The Nube bracelet is a great complimentary item to the actual necklace.
However, it can also be bought as a unique item.
Material: Crystal Faceted Beads and Glass pearl.
Clasp and Chain: Length adjustable Gold Plated.
Colours: Silver, White and transparent.
This piece of handmade jewellery comes packed in a nice gift box ready to give or keep.
Made by the designer Adri Madrid.