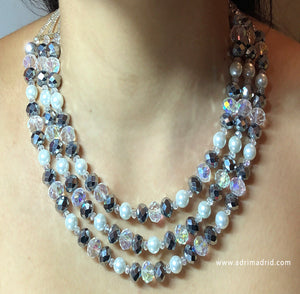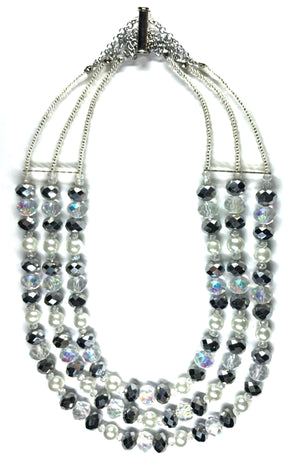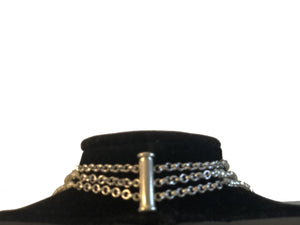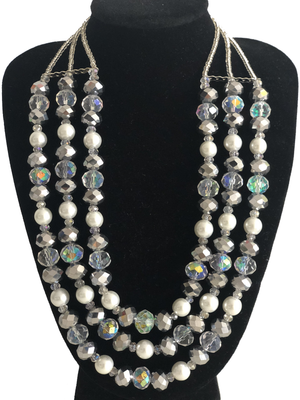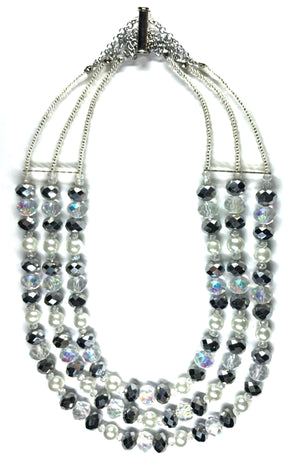 Nube (Cloud) Necklace
The Nube (cloud) necklace was/is inspired by the often changing colours of clouds. The beads are a mixture of crystal/silver and grey colours. Just like the sun when it tries to break through the cloud the beads give a spectacular sparkle when in the sunlight.
The necklace is finished with a silver chain and clasp making it easy to put on and remove.
This piece of handmade jewellery comes packed in a nice gift box ready to give or keep.
Made by designer Adri Madrid.