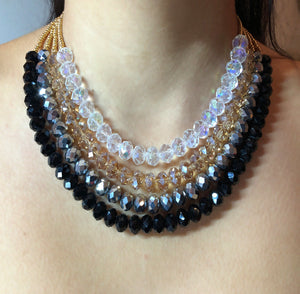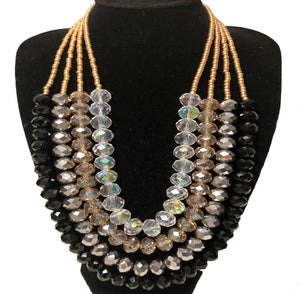 Estrella (Star) Necklace
The Estrella (star) is a wonderful necklace, handmade with 4 strands of black, silver, beige, transparent sparkling glass crystal beads sized 8mm.
Finished with beautiful and small miyuki beads, the necklace is closed with a magnetic leaf clasp.
Zoom into the image for more detail.
This piece of handmade jewellery comes packed in a nice gift box ready to give or keep.
Made by the designer Adri Madrid.
Shipping
Fast & Free Delivery. Order by 14.00 Monday to Friday for UK Next Day Delivery.