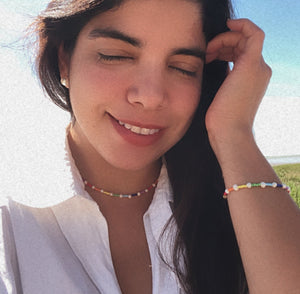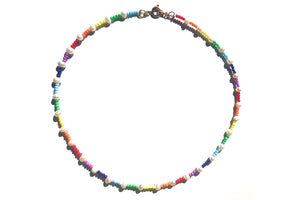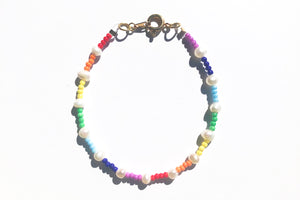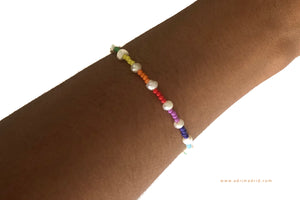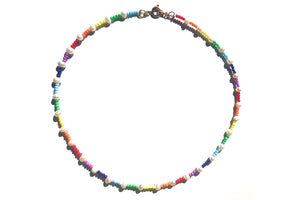 Hope Set (Necklace + Bracelet)
When all colours of the rainbow come together, sometimes magic happens!
The Hope Set ( Necklace +Bracelet ) is available here as a unique item, likely to brighten up your day even if raining.
Material: Natural freshwater pearl and Small miyuki beads.
Colours: Multi-colour (red, orange, yellow, green, light blue, blue,purple)
This piece of handmade jewellery comes packed in a nice gift box ready to give or keep.
Made by the designer Adri Madrid.