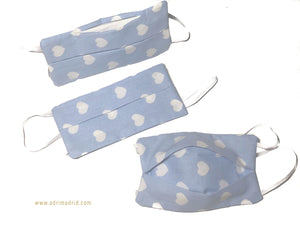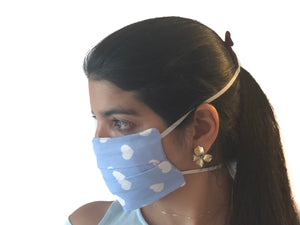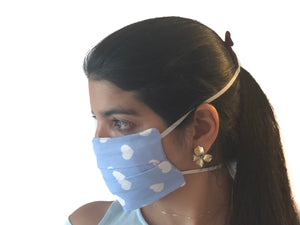 Fashionable Face Mask
Product Description
Stay Safe and fashionable with a Fashionable Face Mask. Make your own or buy from www.Adrimadrid.com - Made by Adri Madrid.
The design incorporates a comfortable fit with elastic going around the back of the head, not putting pressure on the ear lobe. 
The mask can be expanded upwards and downwards and has a section for filter or tissue paper to be added or removed.
Whilst face coverings offer a degree of protection please follow government guidelines and act responsibly. After each use the mask should be carefully removed and washed.
Product Material

Cotton fabric with thread.
Elastic Supports.
The face mask can be washed in the washing machine at 40 degrees as per normal washing standards. Please ensure any filter or tissue is removed from the face mask before doing so.
Stock is limited and handmade to a high standard. We will make more if demand.
Shipping
The price of the fashionable face mask includes shipping to the UK.
Shipping
Fast & Free Delivery. Order by 14.00 Monday to Friday for UK Next Day Delivery.