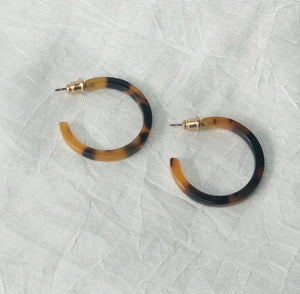 Carey Hoops Earrings
 These earrings are very classy to enhance any outfit, It is a good gift for your lover, family, friend and co-workers making her look beautiful and attractive. 
Materials: acrylic 
Colours: Brown, black
Gift wrapped
Light weight
 (Is now available a free birthday card when you buy any accessory from adrimadrid.com).
Shipping
Fast delivery. Order by 14.00 Monday to Friday for UK Next Day Delivery.